Material Science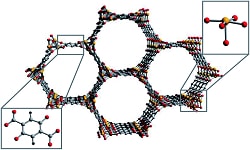 Submit Abstract
Register Now
Material Science is an interdisciplinary field which comprises of Metallurgy, Ceramics, Solid-state Physics and Chemistry. It is important to know about materials, their properties, influence of properties on their structures and the processes to make things stronger, cheaper, lighter, more functional and more beneficial in the current world. Some of the most commonly used materials are,Glass, Rubber,Alloys,Polymers, Metals,Ceramic,Wood,Plastic,etc.,
The materials are classified on the basis of their atomic bonding and forces (strength and weakness). Materials can either be created or destroyed (disintegrated/broken down) according to the needs and uses. Different materials are used for different purposes. Understanding how materials work enables Material Scientists to create new materials and to develop the existing materials with improved performance. The knowledge of the following three important aspects help us to improve the existing materials, or to discover new materials.
Scientific properties of materials
Engineering performance of materials
Processing of materials
Materials are used to create a variety of products from the basic household items to home appliances, from computer chips and aircraft wings to golf clubs and biomedical devices. A good knowledge and understanding of materials is required to make better choices that benefit humans.
Metallurgy
Bio materials
Air craft bearings
Spider silk
Nuclear waste
Semi-conductors
Related Conference of
Material Science
Material Science
Conference Speakers
Recommended
Sessions
Related
Journals
Are you
interested

in