Media Partners
Conferencealerts.in is India's no.1 free online platform, a place where people can stay informed about the upcoming International and national Conferences and related services. Currently we have over 5 million listings and have generated over 50 million replies and enquires . Our nonprofit efforts are being recognized by many people over the years. We have been fortunate to have some of the world's best renowned conference Organizing partners with us on our journey. We cover all academics and research Conferences related to Engineering, Technology, General Science, Medical Science, and Business Management. Being one of the Best Conference alert portals we emphasize the best quality conferences by the best conference organizers and allow them to list the upcoming conferences in India. Start searching a conference and participate in the most easy way on Conferencealerts.in .
---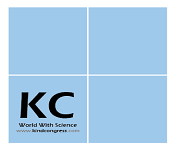 Kindcongress basically is a free worldwide service in order to advance the quality of Congress and seminars with the aim of expanding cultural science. The KindCongress Conference center Was Initiated in the Late 2016s For The Purpose of Notifying The Most Reliable Scientific Conferences, Seminars, and Congresses. KindCongress Site Has Been Implemented To Give Quick Access To Users For All Conferences. Conferences and Information Displayed on This Center Will Be Displayed Individually and Independently on This Site So That People Who Can Search for the Conference to Present Articles or Participate in it Can Easily Use its Services. The KindCongress follows these goals: - Register to dispose of Congress and seminars - Register to participate in the congress and seminars - Register as a speaker in your own field of study or invite speakers - Evaluate and ranking the Congress and seminars
---
With a wide database of conferences around the world, Clocate.com allows you to search for international conferences and add your own events. Our service is intended to inform the community of relevant events and assist organizers, providing convenience for both interested participants and the people and organizations behind the events.
---